Teaming up with like-minded artists and artisans
Sign up for our newsletter to get updates about new collaborations:
---
---
We love good stories. We've worked with authors, local coffee shops, and historic music venues to create unique collaborations that tell unique stories. We design our collaborations with input from our partners to make each special edition, well, special. Sign up for our mailing list to learn about our latest collabs and when they're available.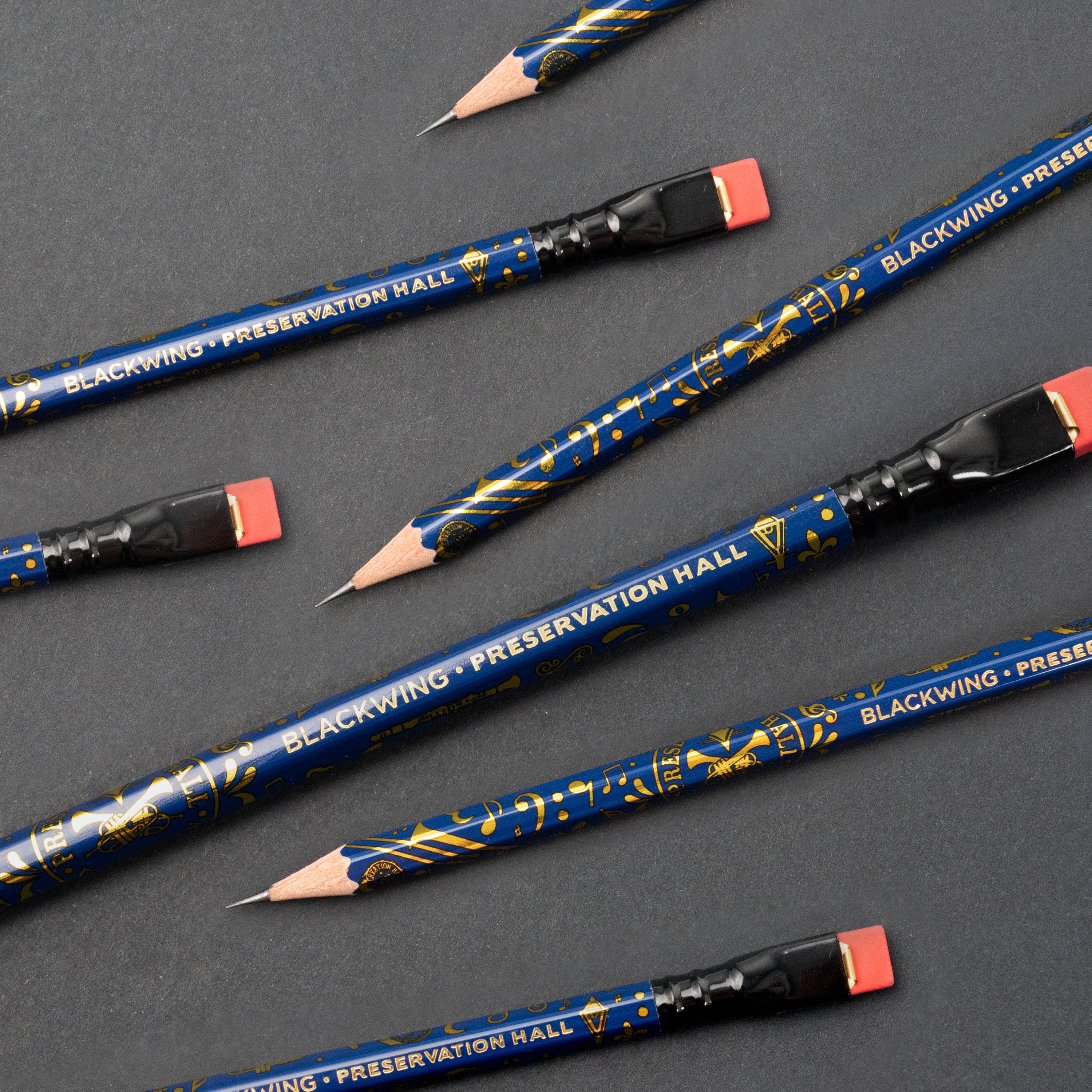 BLACKWING X PRESERVATION HALL
We teamed up with the Preservation Hall, an iconic New Orleans venue, to create a pencil that celebrates the Hall and its dedication to keeping the spirit, sound, and soul of jazz music alive. A portion of each sale supports Preservation Hall Foundation educational programs like Kids In the Hall and Preservation Hall Lessons; Legacy programs supporting elder Preservation Hall musicians; and the ongoing conservation of the Hall's vast archive of jazz history.
BLACKWING X THE HARDEST JOB IN THE WORLD
Author and Blackwing user John Dickerson created this special 12-pack set for pre-orders of his 2020 book The Hardest Job in the World: The American Presidency. Each set included 12 pencils featuring 12 unique quotes said by an American president while in office.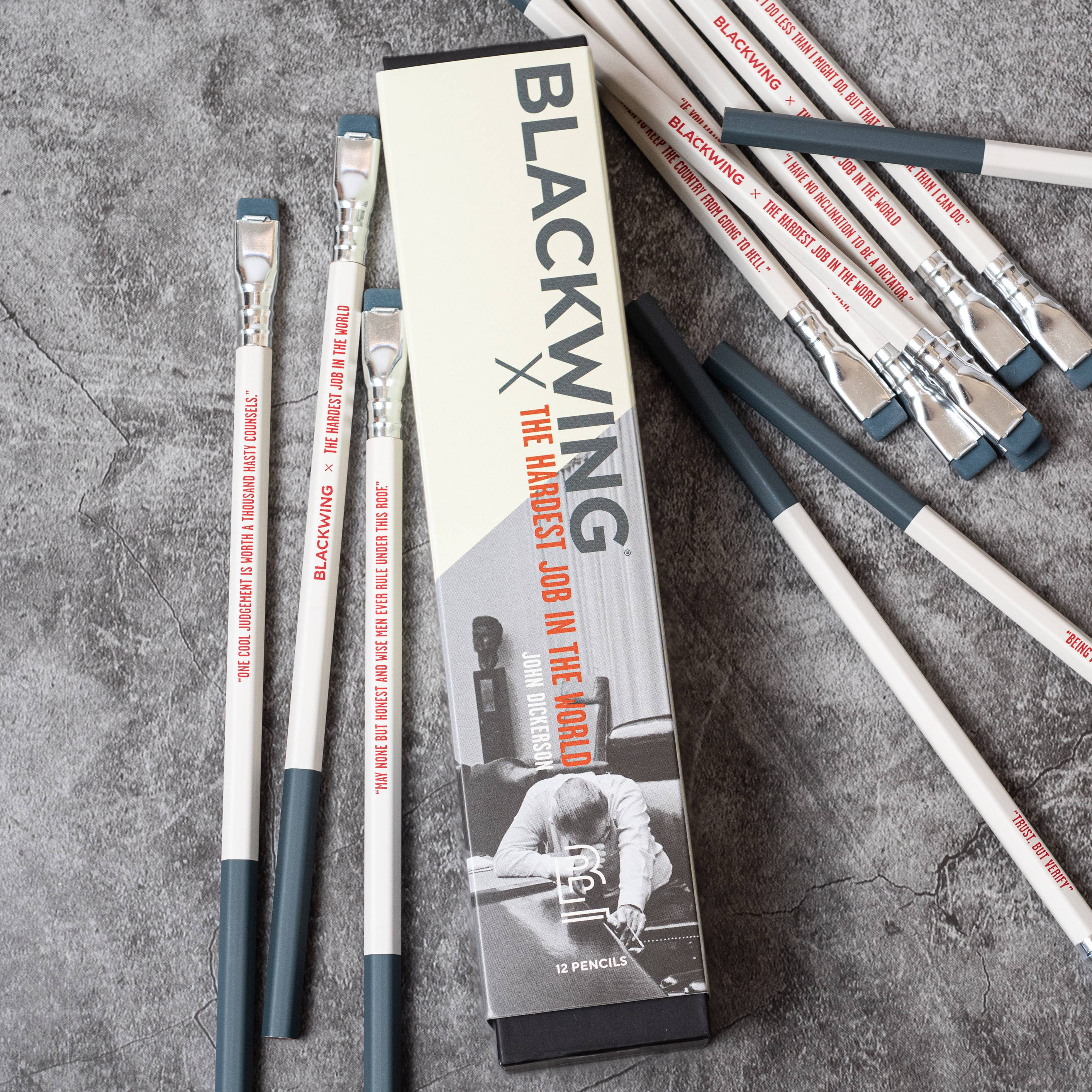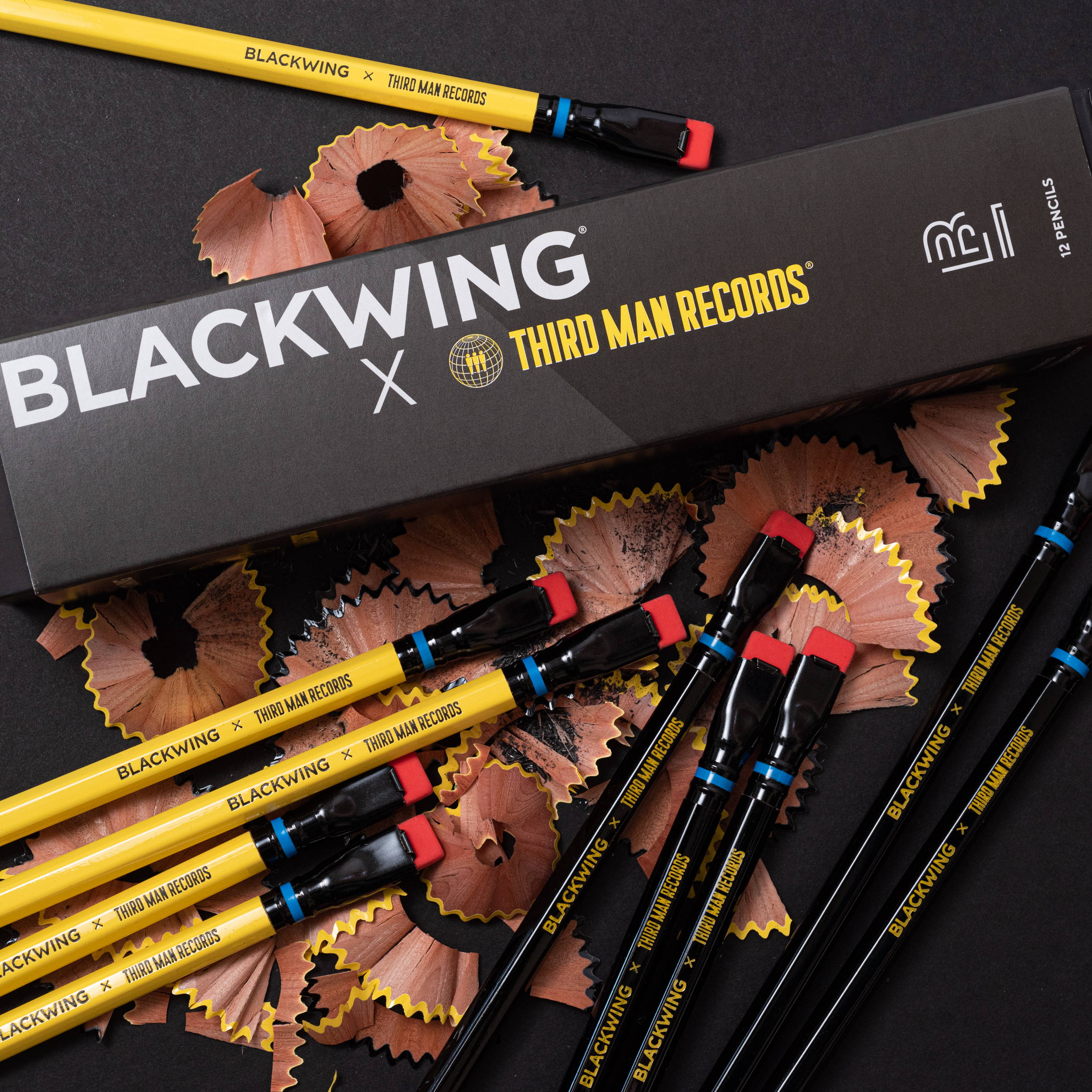 BLACKWING X THIRD MAN RECORDS
We partnered with singer, songwriter, and Blackwing user Jack White's Third Man Records to remind people that analog is not dead. Inspired by the yellows and blacks of their Nashville and Detroit locations, these limited edition pencils are available for a limited time.
BLACKWING X TIMELESS COFFEE
We've teamed up with Timeless Coffee, a 100% plant-based roastery and bakery out of Oakland, CA, to create a special collaboration bundle. Each bundle came with a Blackwing x Timeless Coffee Slate notebook and pencil, a collaboration coffee mug, and a bag of limited edition Blackwing blend coffee.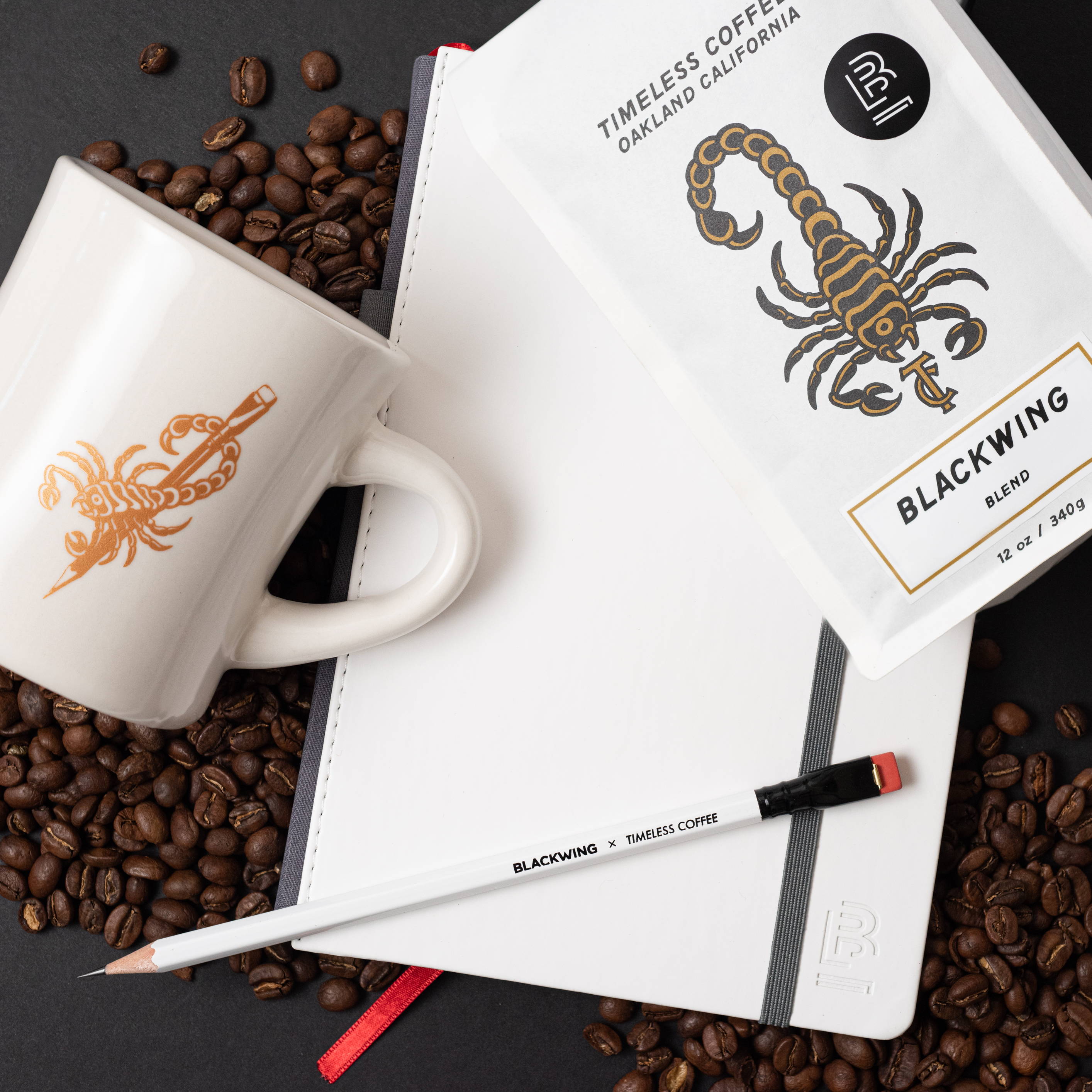 BLACKWING X TRIBE7
We worked with the team at Tribe7 to create a limited edition pencil inspired by their high-end cinematography lenses. The design explores elements of reflection, light and shade as tools of expression in cinematography. Each pencil is imprinted with the "Blackwing x TRIBE7" logo and the seven lens focal lengths currently available in the BLACKWING7 range: 27, 37, 47, 57, 77, 107 & 137mm.