Collaborations & Special Editions
BE PART OF THE BLACKWING STORY
Blackwing X pencils are fully customizable, from barrel to ferrule. We've partnered with hotels, designers, museums, and other great brands to create memorable and unique Blackwing special editions. Check out some of our collaborations below, or contact Alex to learn how to become a Blackwing X partner.
BLACKWING X THIRD MAN RECORDS
We partnered with singer, songwriter, and Blackwing user Jack White's Third Man Records to remind people that analog is not dead. Inspired by the yellows and blacks of their Nashville and Detroit locations, these limited edition pencils are available exclusively on Third Man's website.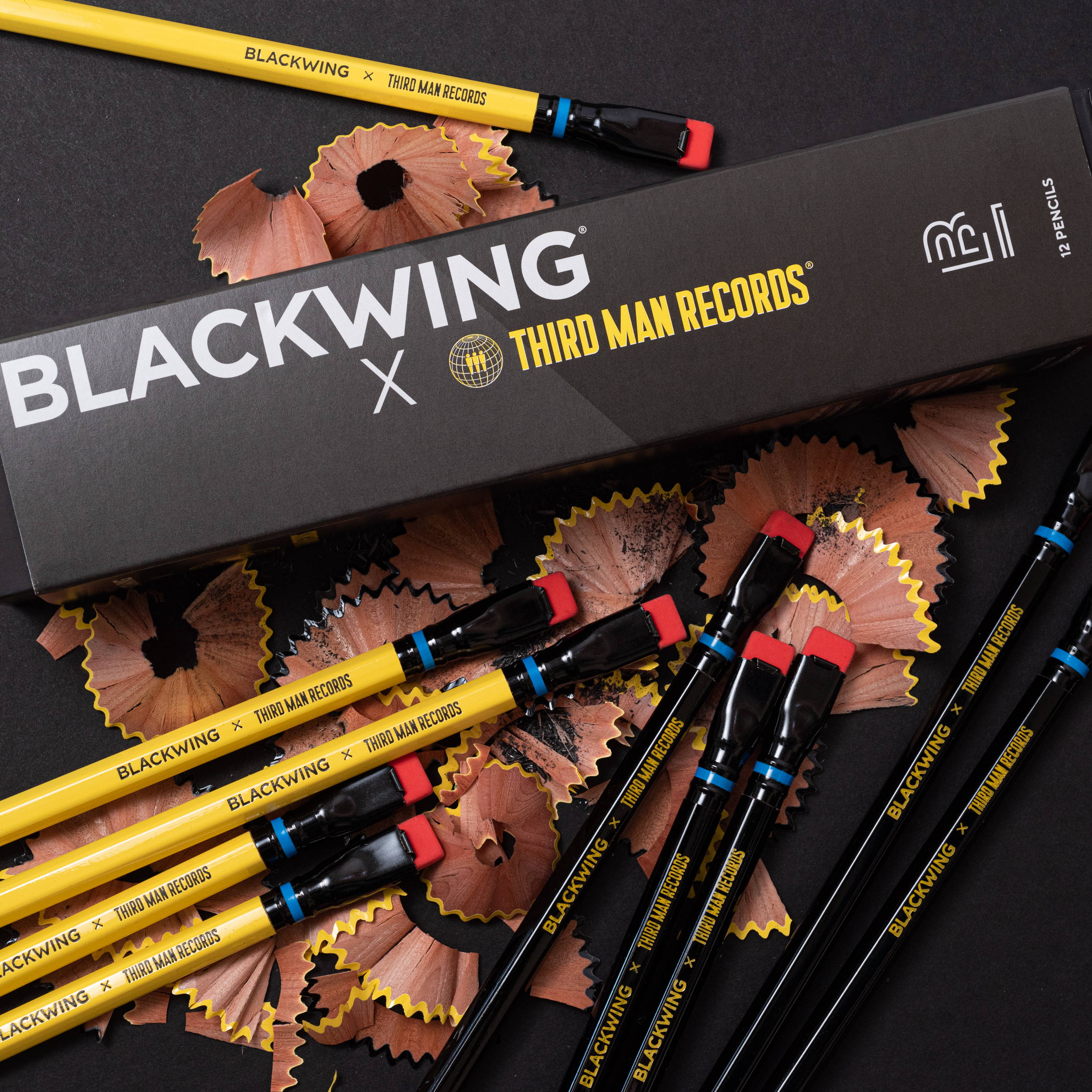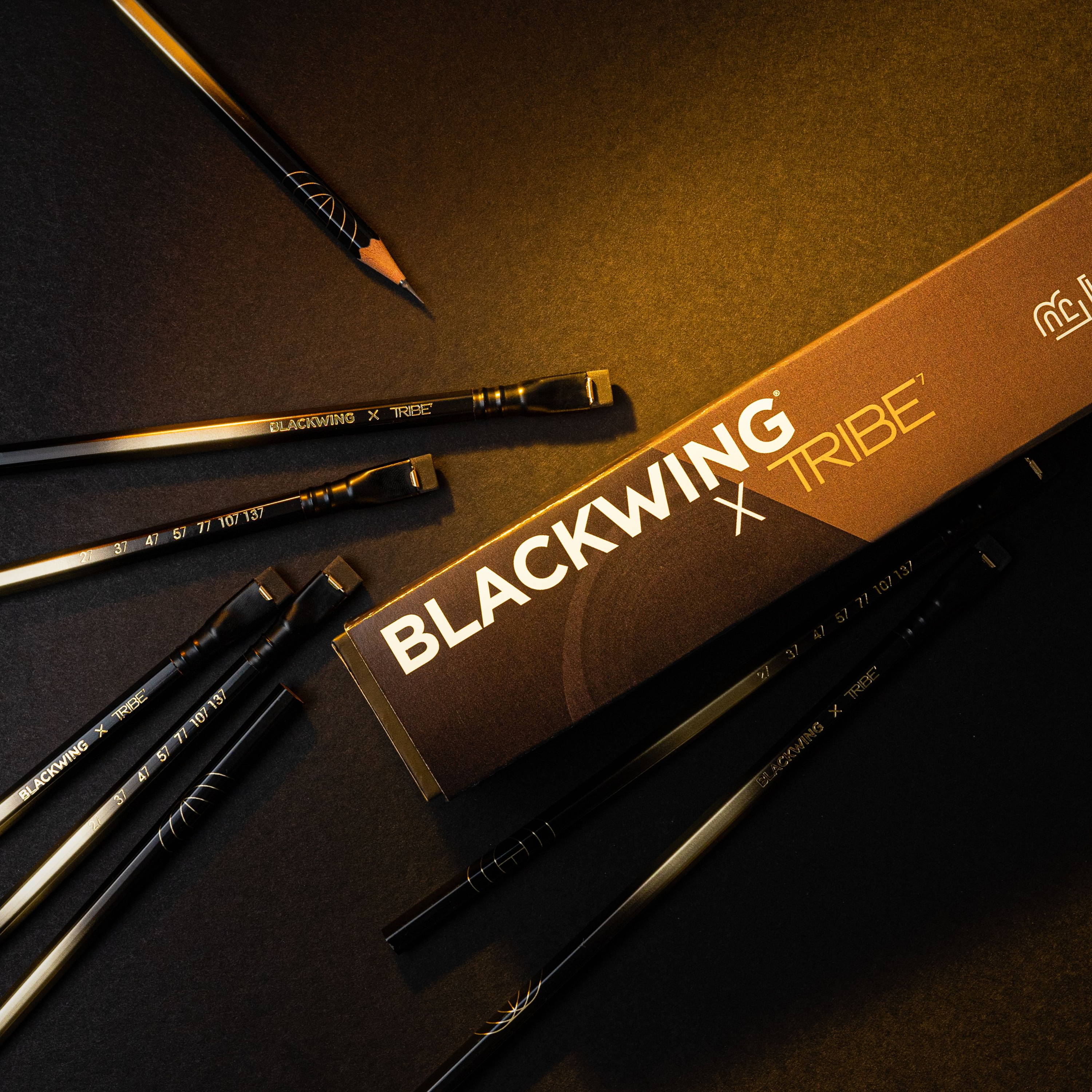 BLACKWING X TRIBE7
We worked with the team at Tribe7 to create a limited edition pencil inspired by their high-end cinematography lenses. The design explores elements of reflection, light and shade as tools of expression in cinematography. Each pencil is imprinted with the "Blackwing x TRIBE7" logo and the seven lens focal lengths currently available in the BLACKWING7 range: 27, 37, 47, 57, 77, 107 & 137mm.
BLACKWING X BOB DYLAN CENTER
The Bob Dylan Center in Tulsa, OK is a monument to Bob Dylan and his endless creativity. We designed a pencil and notebook to be sold exclusively in their gift shop and online store. The inside cover of each notebook features images of Bob and his iconic quote "Life is about creating yourself and creating things."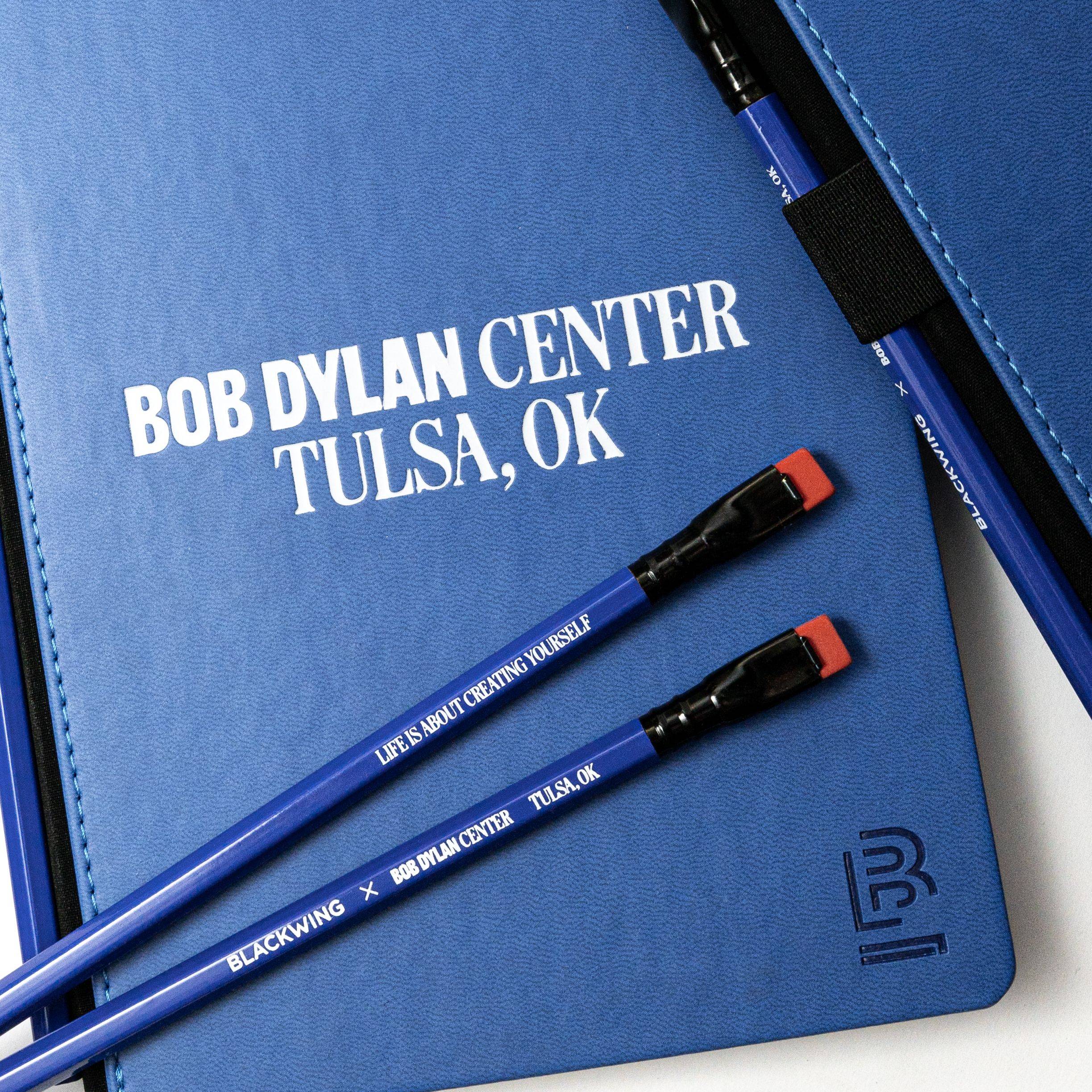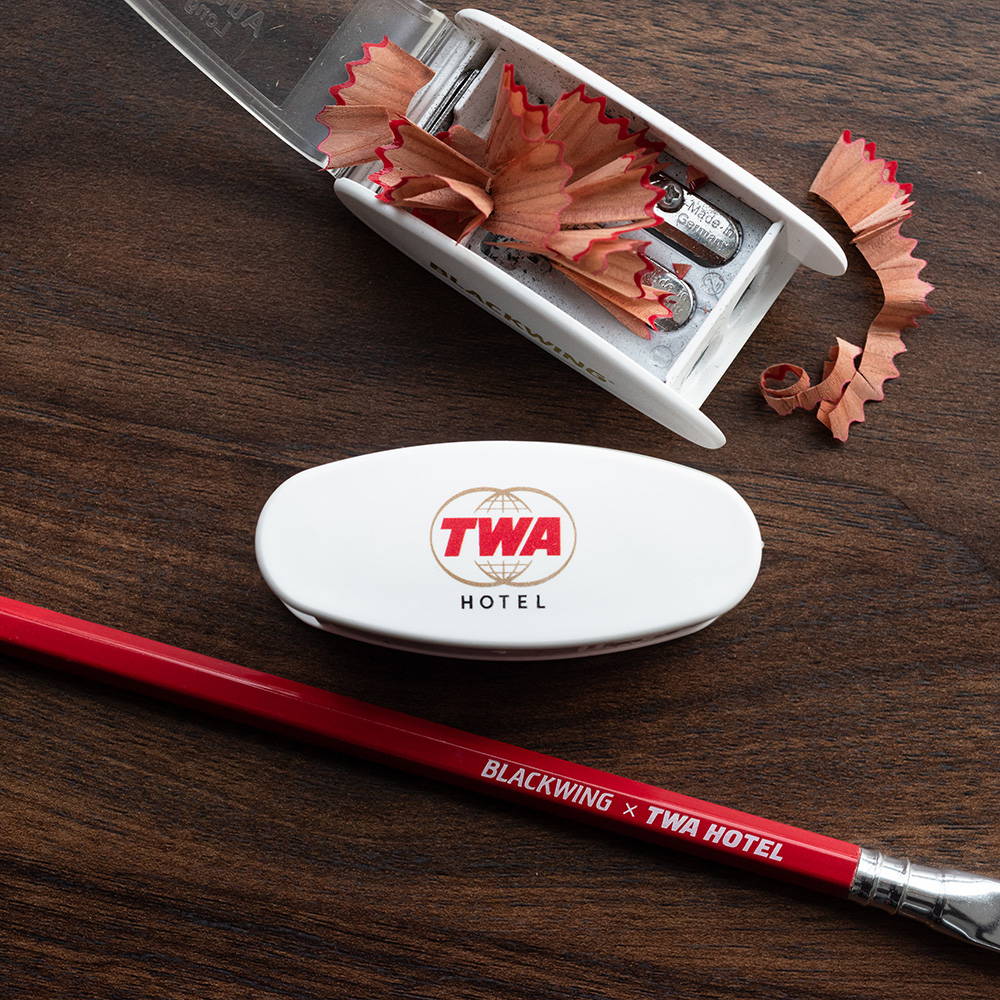 BLACKWING X TWA HOTEL
We teamed up with the TWA Hotel for the grand opening of their flagship hotel at JFK Airport in New York City in the spring of 2019. Taking design cues from TWA's iconic branding, these limited edition pencils and sharpeners are available exclusively on their website and in person at their hotel gift shop.
BLACKWING X PHILADELPHIA MUSEUM OF ART
Our friends at the Philadelphia Museum of Art wanted to make a special pencil to commemorate the re-opening of the museum's North Entrance. Inspired by Saint Gaudens's iconic Diana, these limited edition pencils are available exclusively on their website and in person at the museum gift shops.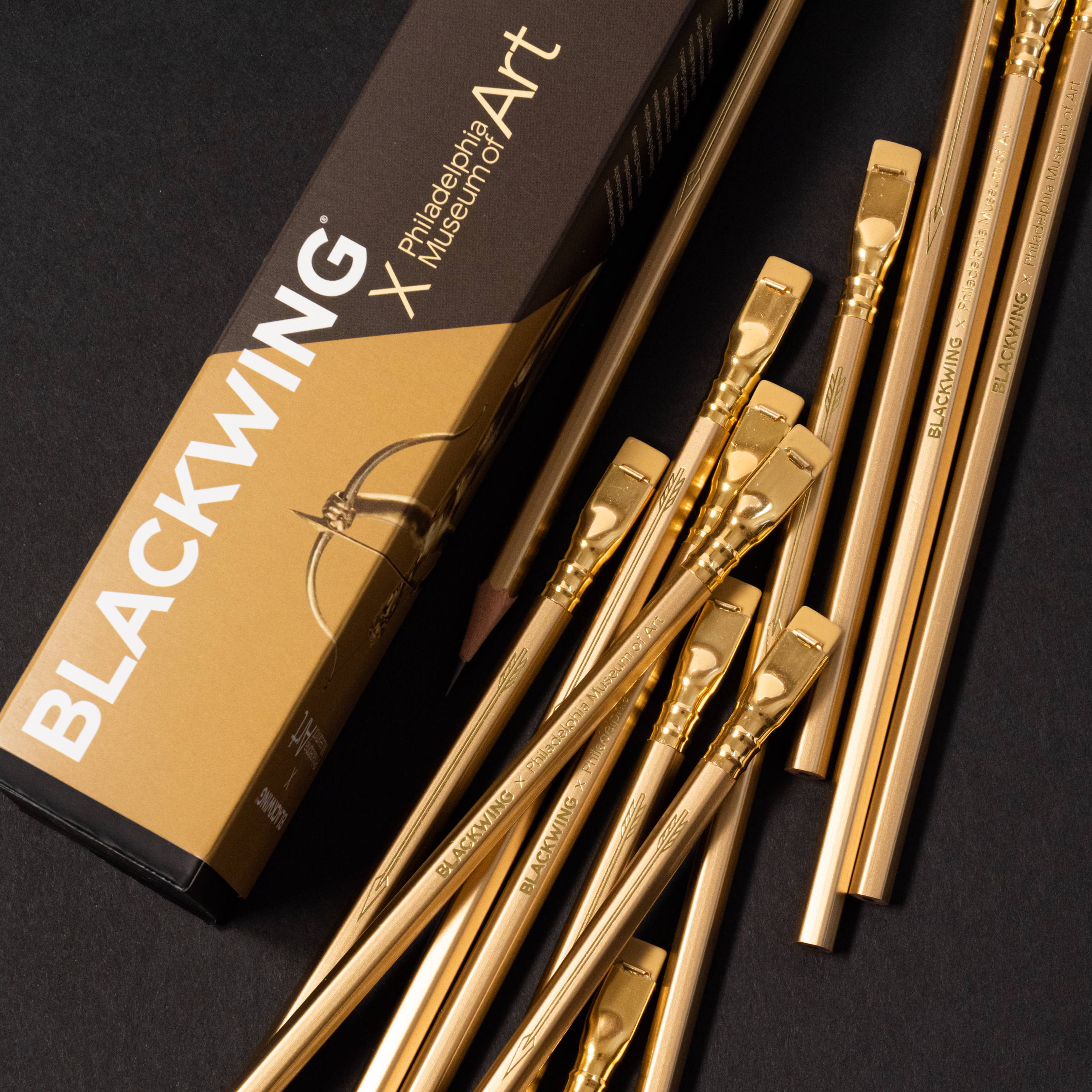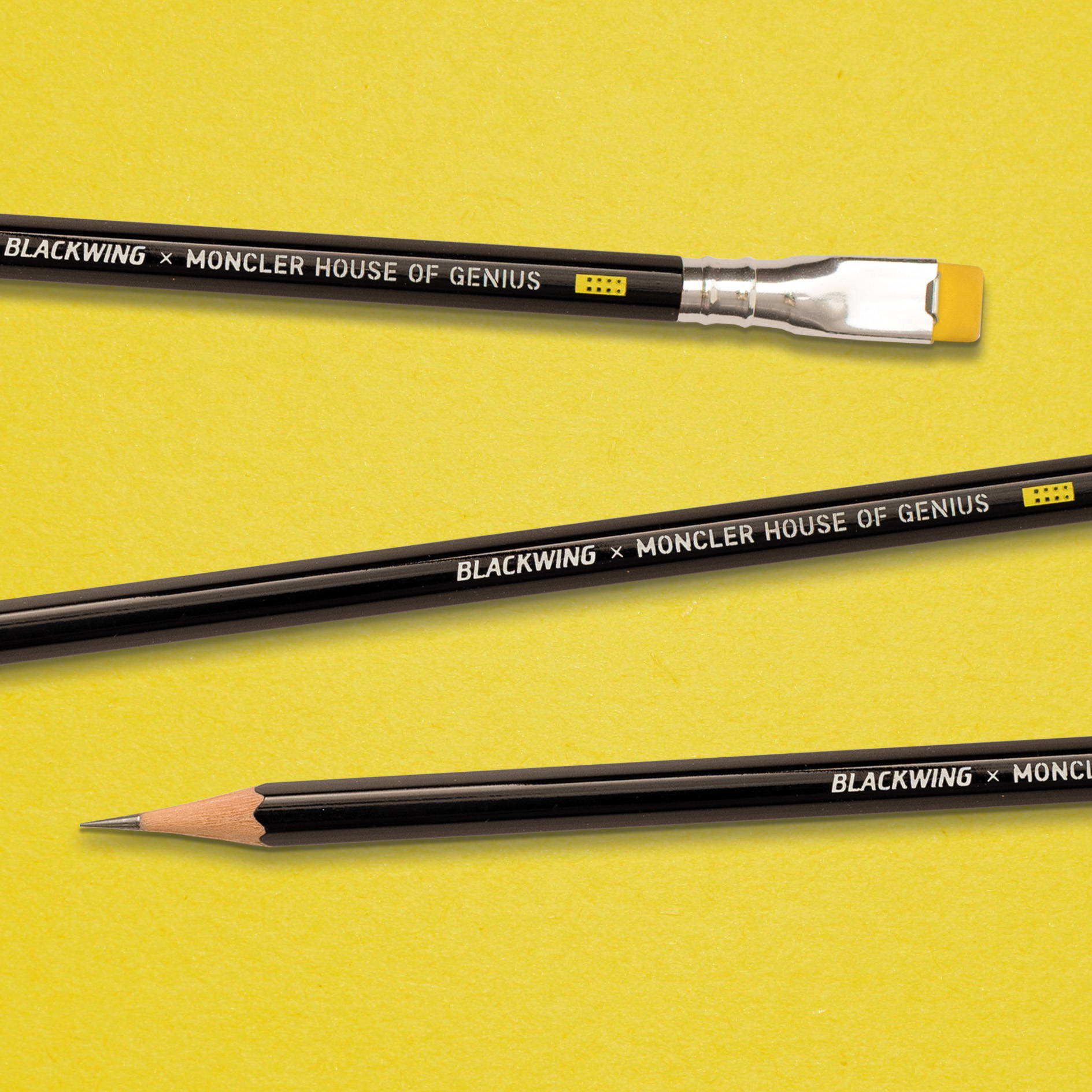 BLACKWING X MONCLER
The Moncler "House of Genius" project was a designer-focused pop-up event in the Winter of 2019. Designed in conjunction with the House of Genius team, these pencils were only available at in-person pop-up events held in Tokyo, Milan, Paris, and New York.
BLACKWING X THE HARDEST JOB IN THE WORLD
Author and Blackwing user John Dickerson created this special 12-pack set for pre-orders of his 2020 book The Hardest Job in the World: The American Presidency. Each set included 12 pencils featuring 12 unique quotes said by an American president while in office.