Whether you're an author, musician, event planner or boutique hotel, standing out from the crowd matters. Impress your fans/clients, stay on brand and tell a great story with custom Blackwing pencils.
---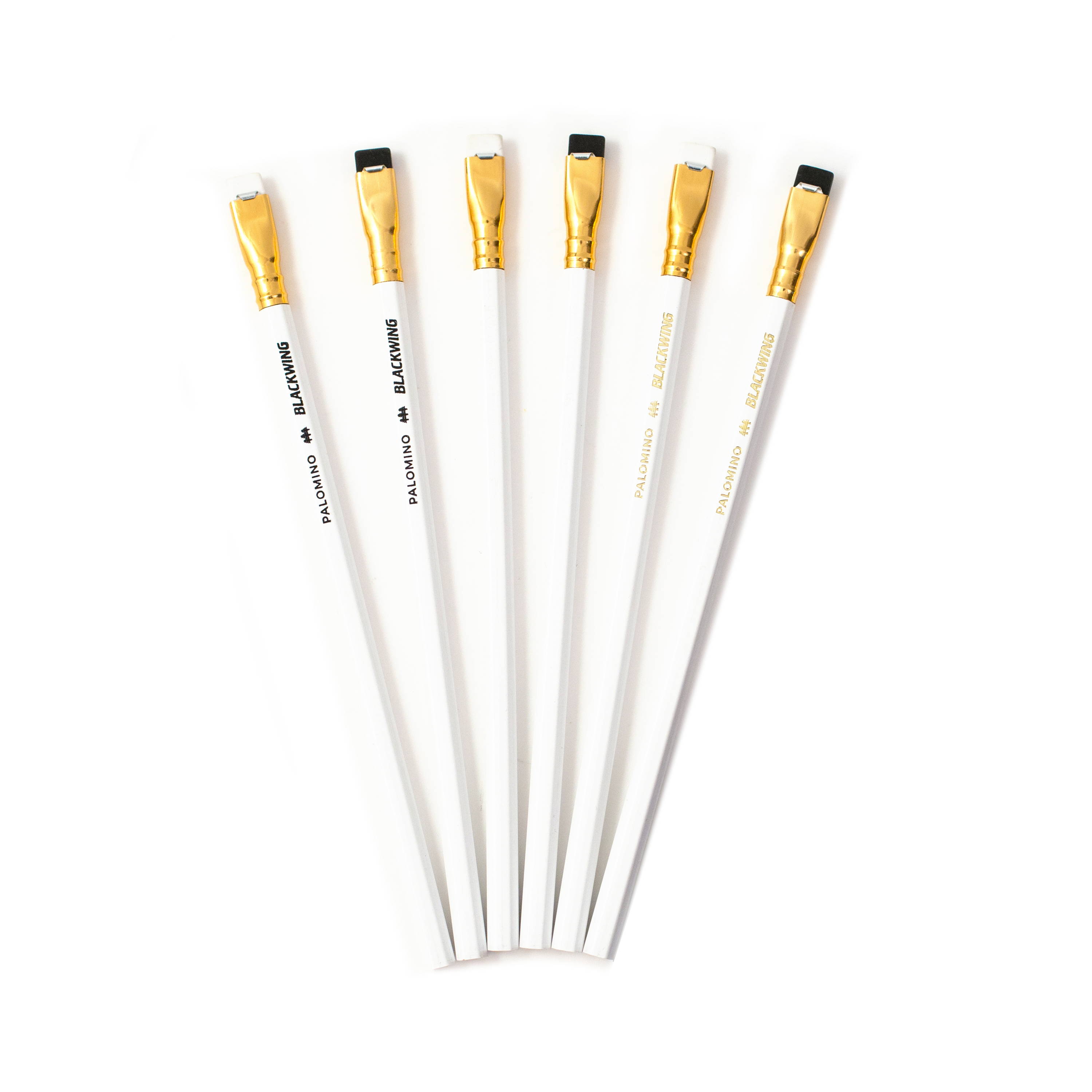 DETAILS
• Minimum order of 1,000 pencils.
• Orders typically ship 7-10 business days after finalized proof.
• Hex-shaped and crafted with California Incense-cedar.
• Balanced graphite core.
• "Palomino Blackwing" on one side and your logo on the opposite side. (Don't violate any trademarks. That isn't fun for anyone.)
• Black or white gloss lacquer / black or white eraser / gold imprint.
• Custom packaging available for an additional fee.
Blackwing custom pencils may not be resold.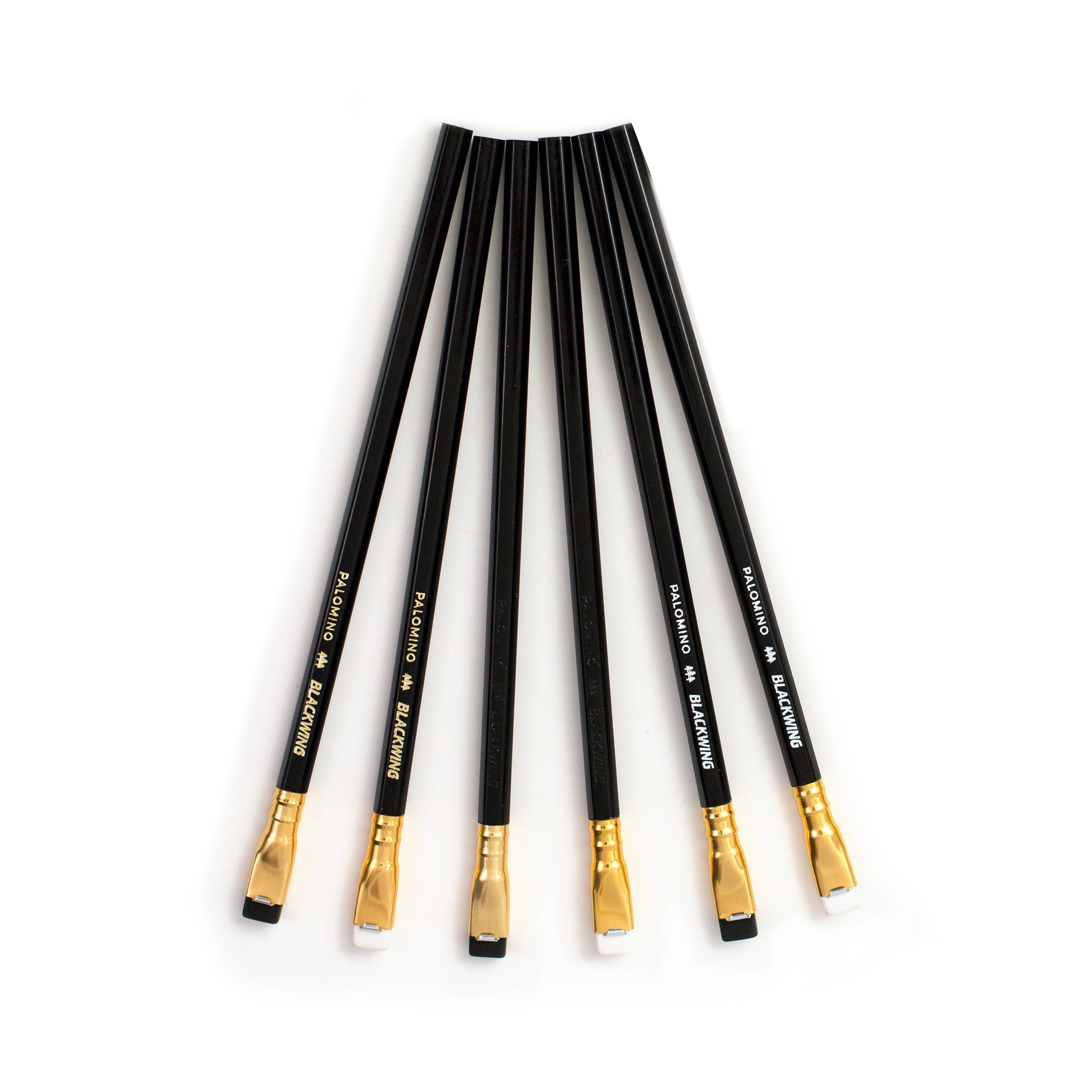 ---
WAYS TO USE CUSTOM BLACKWING PENCILS
---
---
Give away a pencil with your latest release, or catch the attention of the press with a handwritten note and the pencil used to write it.
---
Get workshop participants excited and engaged with a tool used by countless creatives. Leave an impression on your guests and tell a story in the process.
---
With a timeless design and exceptional craftsmanship, Blackwing pencils deliver when customer experience and staying on-brand matters.